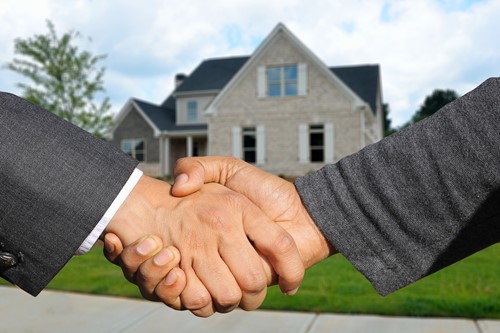 Photo by Gerd Altmann via Pixabay
There is a lot of discussion today about whether or not a real estate agent is necessary for the most successful sale of your home. You may have all the required skills and experience to handle it yourself, but that's hard to figure out if you don't know what a real estate agent actually does for you in the process. They're marketing savvy, have access to the local MLS (multiple listing service), professional history and ongoing training with the market, which are the main features they bring to the table, but what does that really mean for you?
Marketing Savvy
You probably found your real estate agent the same way you plan to sell your home and even found this article – with an Internet search. Sure, you can post your listing in several places on the internet, but the best advertising covers a variety of media outlets. Your real estate agent will have their own website, will syndicate the property to listing sites and even send out print media advertising like postcards, signage and home magazines. You can do the majority of these things, but the costs to retail clients are often much higher than they are for B2B clients like your agent. In addition to actual advertising venues, your agent will work with you on home staging, curb appeal and professional photography to make your home look its best in all that high-end advertising.
The Multiple Listing Service (MLS
Except for a few locations, all licensed agents are also members of at least one local MLS board. Some are members of two or more depending on their market area and the structure of the MLS relationships. It's possible for a do-it-yourselfer to pay a moderate fee and become part of an MLS board, but some require full agent licensing to join, and that can be an expensive and time-consuming process. This benefits you in multiple ways. First, your property goes into the MLS and syndicates out to anywhere that pulls that information. That means not only major sites but also each and every other agent in the same MLS's website. That means more buyers looking at your property from more places.
Network and Know-How
A real estate transaction is a complex process with a lot of paperwork. It also generates legal agreements, which have more terms than just the price. Your real estate agent will be familiar with the entire process and therefore is in the best position to make sure you come out on top. They benefit when you benefit, so it's like having an extra person on your team in a race. Not all deals go through, and an experienced agent knows where to find those pitfalls and avoid them, or get you out of a deal that's gone wrong with the fewest repercussions. In addition, your agent knows people. Not just other agents, interior decorators, photographers, and advertisers but other sellers and buyers. Most agents have multiple clients both buying and selling. Through these networks, your agent can find a buyer that loves your home that you otherwise wouldn't have known it existed.
When it's time to sell your home, going to the pros is the best decision you can make. Not only will you generally get a higher price for your home, it's less work and often much quicker than trying to do it yourself. Talk to a variety of professionals in your area to find the one that is best for you.